current Projects
Things We're Learning Now
One year on from their award winning sellout run at the Edinburgh Festival Fringe 2016, the writers of 'Tomorrow, Maybe' hit the stage again with their one-night event 'Things We're Learning Now'.
The evening features stars of the West End and beyond and will be used to launch their new website and sheet music store.
Amies & Clements
"Things We're Learning Now"
Featuring:
Jodie Jacobs, Peter Caulfield
Matthew Harvey, Maisey Bawden, Kieran Brown
Eloise Davies and Rebecca Bailey
13th August, 5pm, Battersea Barge.
Tickets £12.50
Tomorrow, Maybe
We are delighted to be presenting this new musical from Amies & Clements.
An immersive original British musical set in a commuters' coffee shop. It focuses on snapshots of the people we cross paths with every day: from a Sicilian woman who fails to connect with the world around her, to a homeless man and his powerful tale of hope, the show questions how much we can really know about those around us.
With two sell-out runs in Southampton, the show was recently recognised as Best Newcomer, Best Opera or Musical and Production of the Year at the Southern Daily Echo Curtain Call Awards 2015. With this pedigree we realised the shows potential and developed it ready for its professional début in Edinburgh.
After receiving it's first 5 star review during previews at The Omnibus Arts Centre in London, the Show moved to The Edinburgh Festival Fringe.
In Edinburgh it became a hot ticket, and extra performances were added to accommodate the demand. The production received multiple 5 and 4 star reviews, and won a 2016 Editors award from Three Weeks Edinburgh Festival Guide.
In association with CliMar Productions and The Bridge House Theate SE20 the production transfered to London for a short run at the Bridge House Theatre in South London.
We are now continuing to work with CliMar and the Bridge House to further develop the show, and we have produced workshops in London to facilitate this.
Keep up to date with Tomorrow, Maybe on the official
website
.
or on the official twitter feed:
Tomorrow, Maybe
.
About us
We love all things theatre.
ACJ is an innovative company specialising in new musicals in the UK. We love all things theatre, but are especially interested in supporting and developing new work. We are currently working with up-and-coming composers Amies & Clements on their new musical, Tomorrow, Maybe. Tomorrow, Maybe is an sensational site-specific, immersive new musical, set and staged in a commuters coffee shop.
OUR TEAM
Amies and Clements are a new writing partnership from the UK. Their creations have been the inspiration for setting up ACJ productions with Kevin.
Kevin is a London based director, originally from Southampton. Alongside Teddy and Steph he created ACJ to be a showcase for brand new talent.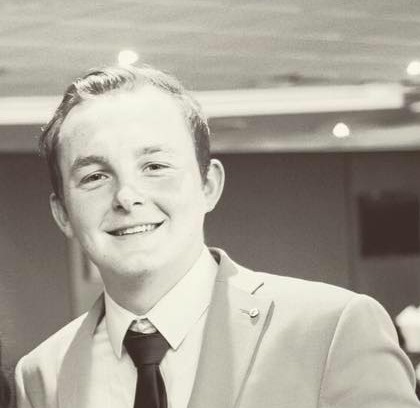 Jamie has joined the ACJ team as our producer. He has a wealth of production experience both in Edinburgh and on UK tours.
Rebecca is a Professional Actress from London. She helped to create both the original production of Tomorrow, Maybe and continues to work closely with the team.
We are always keen to talk to like-minded individuals who might be interested in working with our small, but determined team, especially people with experience in Producing and marketing. If you think this might be you, then please get in touch!
Please note we will very shortly be casting for Tomrrow, Maybe. Please keep an eye out on the usual sites for casting information when it is released.

Support Us: We are in the process of funding for our endeavours; so if you have even a few pennies to spare and want to share them with us, then do let us know! We have some goodies that you can purchase from us direct, including a full recording of the original Southampton cast of the show!

Workshops/New Work: As this is our first year of productions, we cannot yet take on any new work, but hope to do so in 2017. We are, however, available for a variety of workshops; we are pretty flexible, and have a variety of skills between us, so if you want something particular just ask!